Founders: Corwin and Kay
In 1968, Corwin and Kay Stephan arrived at the corner of preparation and opportunity. From a simple idea, and with a lot of hard work, the couple built an organization that would stand the test of time.
As a full time firefighter for the City of Ames, Iowa, Corwin worked in shifts, 24-hours on, 48-hours off. That meant that he had about 20 days off per month. Having a family to provide for, Corwin saw this as time to get to work. So he did.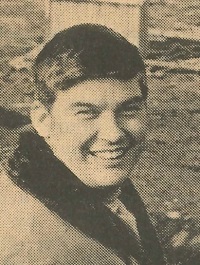 In his time off from the fire department, Corwin found work as a furnace and AC installer. He worked in heating and cooling for years and rose to the level of foreman at a local HVAC company.
Construction boomed in Ames in the late 60s and HVAC became an obstacle for builders. Local heating and cooling contractors couldn't keep up with demand. This is where Corwin saw his opportunity.
In the midst of a busy construction year in 1968, Corwin presented an idea to his wife, Kay. With this idea, he thought, they could do two things. First, they could help one of Corwin's good friends in the building construction business, a builder who needed great service but couldn't find it. And second, they could fill a void in the heating and cooling market, a void that could only be filled by a great service business.
The idea was to start a mechanical service company, but not like the others. They would run a client-focused service. The new business would care about relationships and quality work. Corwin would run the operations and Kay would run the office processes. And so, later that year, C and K Inc., was founded.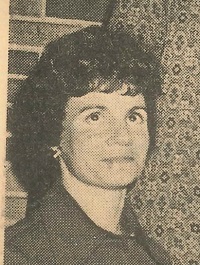 Her involvement and thoughtfulness made Kay a great connector and community leader. She and Corwin were, and still are, a fantastic team. They ran the company together for many decades. Their children grew up in C and K. And, before retiring in the mid-1990s, they sold the company to their son, Steven.
Lead by Steven and his wife Sonja, C and K Inc., remains family owned today. We still strive to uphold the values that Corwin and Kay instilled in the company all those years ago. From time to time they like to stop in to check on us. It's a new era, but our foundation will always be Corwin and Kay.
---
Our Color: C and K Green
It's common to see our green trucks around central Iowa. Some describe our particular shade of green as minty, others say it's pastel, like an Easter egg. For lack of agreement over which word describes it best, we simply know it as "C and K Green".
People always ask where our signature green comes from. The truth is, "C and K Green" has a history older than the company itself.
Back in the late 1960s this new company, C and K Inc., had just starting rolling. Our founders, Corwin and Kay, were hiring some of their first employees. Those first employees were HVAC installers. And, HVAC installers need trucks.
Starting a new business can be very costly, so buying new trucks was out of the question. What Corwin did instead was go to an automotive auction. At the auction he noticed that several Dodge pickup trucks were available in the same color.
Few mechanical contractors in the 1960s were thinking about building a cohesive brand. But Corwin didn't think like most mechanical contractors. He bought several used pickups at that auction. Each truck was 1960s Dodge green, the very color that we now know as "C and K Green".