Air Bear media filters trap particles as small as 1 micron to help rid your air of allergens and odors. They are 5 inches thick and have a pleated design to maximize dirt-holding capacity. Reinforced frames help the filter retain its shape, even when dirty or exposed to high humidity. To ensure top performance and maintain efficiency, only use TRION Air Bear filters in whole-home media air cleaners.
Why use UV Treatments
Fragile immune systems (Children/Seniors)
Allergies
Respiratory complications
High humidity regions
Energy efficiency of HVAC equipment
Fights mold and bacteria growth
Affordable
Designed for any residential system
2-wire 24V electronic power supply
Extended range ballast (19V - 34V)
3000V surge protection
14" lamp length
Protective filter shield included
Water-resistant connections
Extra long lamp cord (6 ft)
Patented flange for delta plate installations
Suitable for up to 5 ton (2000CFM) systems
Effective. UV-C light neutralizes the microbe by penetrating its cell walls and severing the bonds of its DNA.
Works 24/7. Operates continually all year round disinfecting cooling coils, drain pans, and air duct surfaces.
Science. Optimized to produce light at a wavelength of 254 nanometers. Proven to be most effective for microbial control.
Antibacterial. Independently laboratory tested and proven to reduce airborne and surface bacteria.

Combining ease of installation with low static pressure (for lower energy consumption and system wear), 1" Dynamic Air Cleaners are high-efficiency whole-house electronic air cleaners with an equivalency rating of MERV 13*.
As tiny sub-micron particles and volatile organic compounds (VOCs) pass through the central heating and cooling system, they become polarized. The polarized particles get larger as they join together with other polarized particles and collect on a disposable low-static polarized media pad with an activated charcoal center screen.
Dynamic Air Cleaners remove difficult odors and provide an efficiency of 97% for particles down to .3 microns in size. 1" panels fit directly into existing filter racks or filter grilles and are powered using simple 24V wiring connected to the central HVAC system.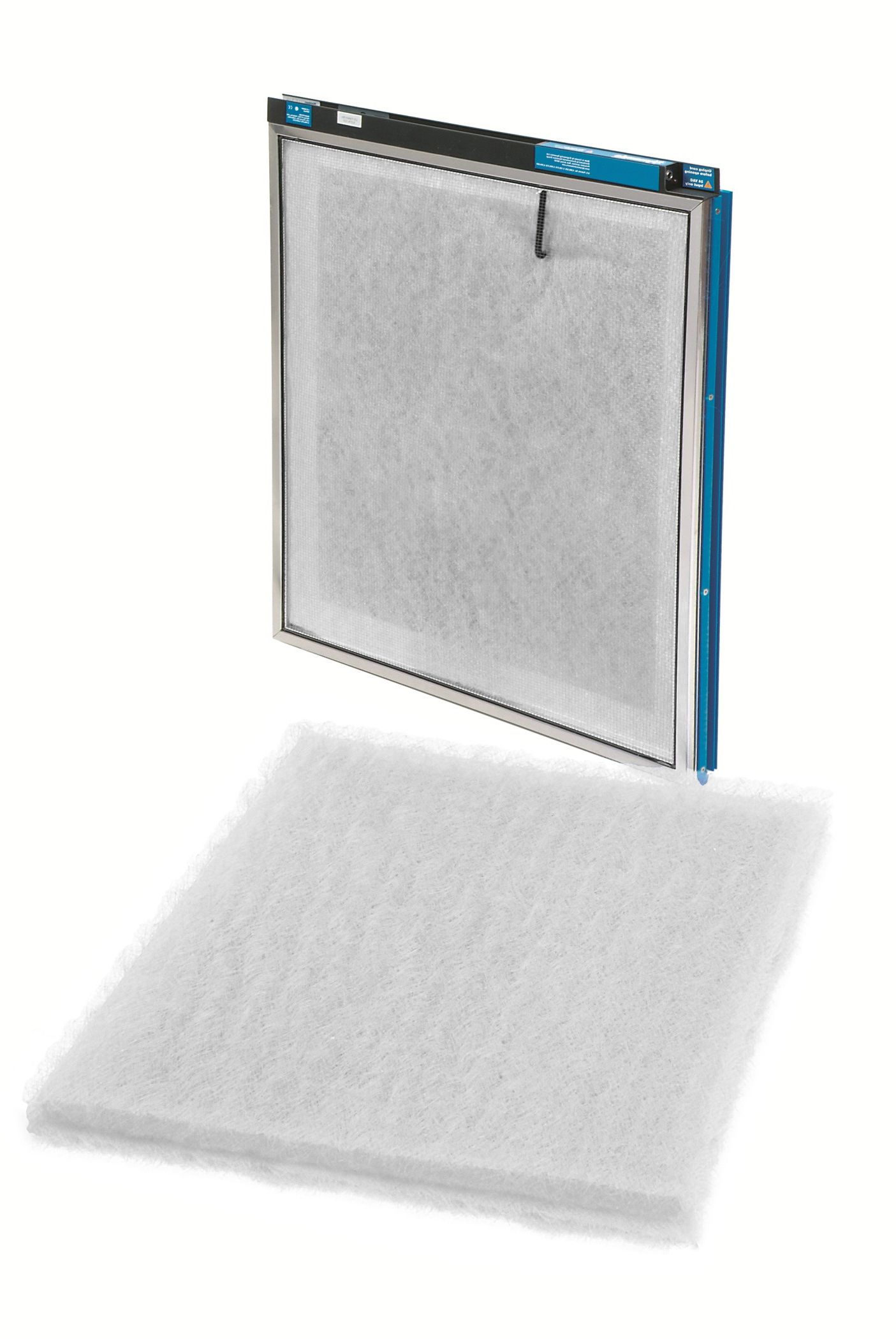 And Dynamic Polarized-Media Air Cleaners are simple to install in the existing filter tracks. Unlike many other air cleaners, the Dynamic does not require any ductwork modifications, making it one of the few high efficiency air cleaners that can be installed any time - not simply when the indoor HVAC system is replaced.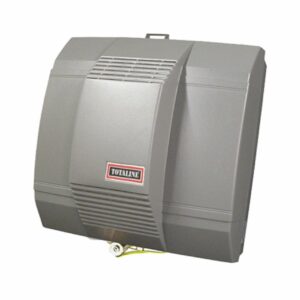 Model 700 Whole House Fan Powered Humidifier
The Model 700 Humidifier is a whole-home solution that helps you achieve total comfort through humidity control.
These evaporative humidifiers work by piping water into the distribution tray located at the top of the humidifier.  The water is uniformly distributed across the width of the tray and through a scientifically designed system of outlets. It flows by gravity over the water panel evaporator. Dry, hot air from the HVAC system is moved through the moisture-laden water panel evaporator. Natural evaporation takes place, the water is turned to vapor, and the humidified air is circulated throughout your home.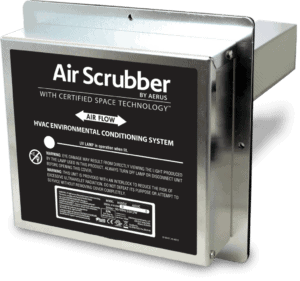 The Air Scrubber by Aerus

The Air Scrubber Plus by Aerus substantially reduces odors, visible smoke in the air, and microbial populations on surfaces*, utilizing the patent pending ActivePure® Technology. ActivePure consists of a special UV light and photocatalyst target, creating an Advanced Oxidation Process containing several friendly oxidizers. Certified Space Technology continuously protects and purifies the air, and attacks contaminants on all surfaces.