C and K has been fabricating and installing custom-made architectural metal since 1968. We have experienced on-staff fabricators and installers that can custom craft metal to fit any of your home or business needs. Our team also has a history of working with architects, builders and facilities maintenance staff to design building additions and improve upon existing metal work.
Gutters
We offer a full line of seamless and custom fabricated gutters in a variety of colors to suit any residential or commercial need.
Metal Roofing
A metal roof can last up to 2 or 3 times longer than traditional asphalt shingles.
Wall Panels
Nearly unlimited options are available in color and style of exterior wall panel.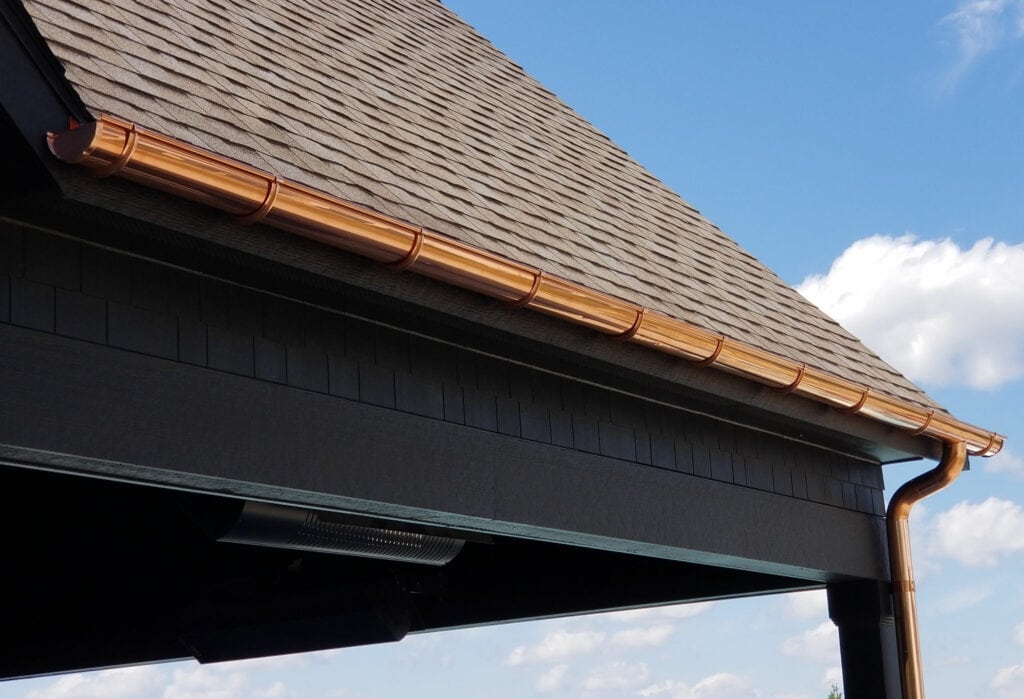 Gutters
Seamless gutter in 5", 6" and 7"
Downspouts in 2x3 or 3x4
Any size of shop-fabricated commercial gutters and open-faced downspouts are available.
Standing Seam Metal Roofing
Seamless panels rolled on-site (straight or radius types available)
Berridge – Cee Loc Panel Rollformer or Tee Panel Rollformer
Factory-formed panels to custom lengths
Firestone/Una-Clad
Equipment screen walls and sunshades Metal wall panels
Composite wall panels
Flat lock panels
Exposed fastener wall panels
Concealed fastener wall panels
Underlayment, including:

Insulation/nail base installation
Ice and water shield installation
Air barrier installation
Fully Automated Sheet Metal Fabrication
We can form basic metal shapes to meet your specific needs (bend-only or installed) Specialty metal shapes are also available. A large supply of standard colors in stock
Architectural Metal Gallery