The Air Scrubber by Aerus installs directly into residential or commercial HVAC systems to remove surface and airborne contaminants including VOCs, odors, dust, pet dander, and other allergens.
The system uses proprietary ActivePure® Technology and has been tested in independent labs and proven effective on bacteria, viruses, mold and fungi on surfaces and in the air.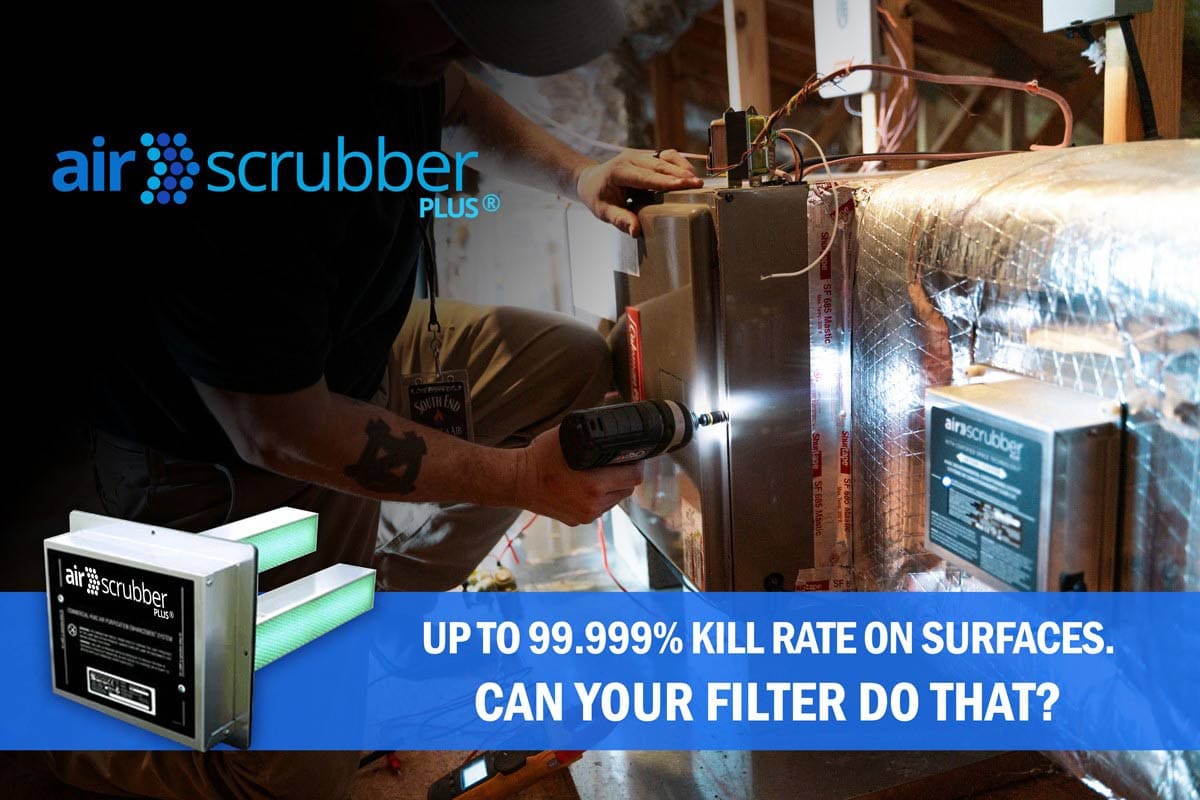 How Does It Work?
Units with ActivePure Technology pull free oxygen and water molecules in the air through ActivePure's patented honeycomb matrix. The technology creates powerful oxidizers, known as ActivePure Molecules, that are then released back into the room, where they seek and destroy DNA and RNA viruses including SARS-CoV-2 (novel coronavirus), Swine Flu (H1N1), Avian Bird Flu (H5N8), Hepatitis A (HAV) and MS2 bacteriophage, regardless of their size, on surfaces and in the air. More at: https://www.activepure.com/covid/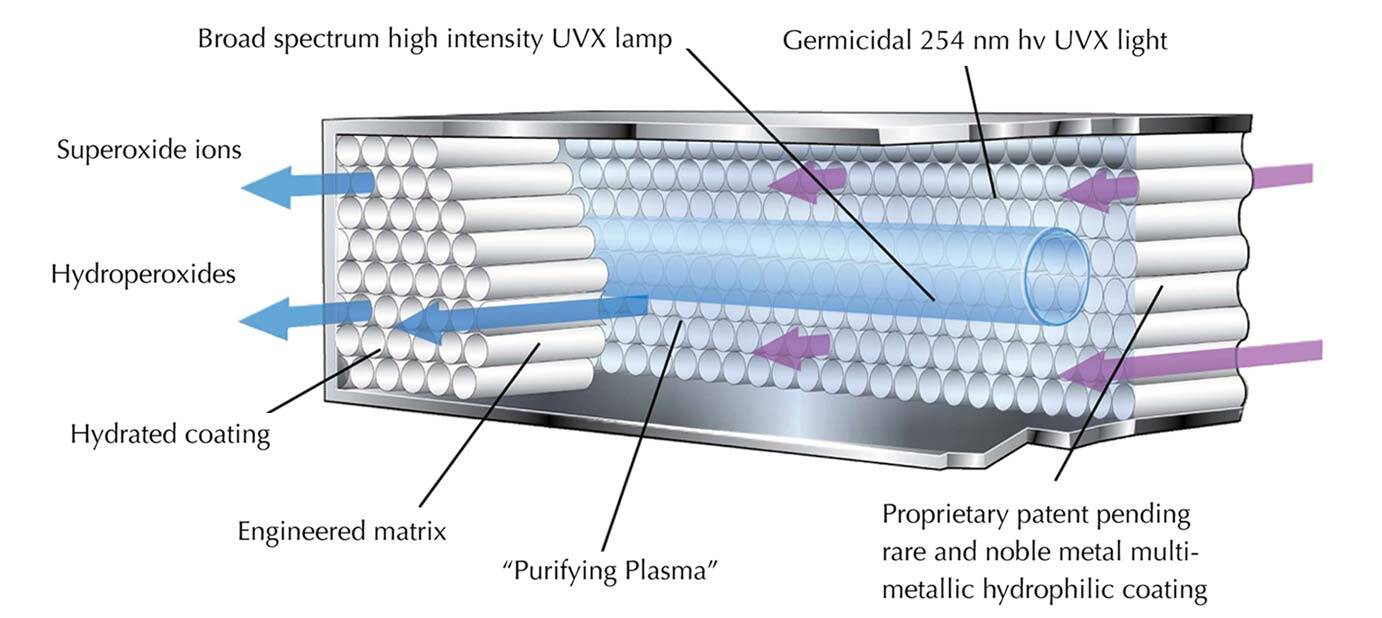 ActivePure® Technology
ActivePure has been validated in numerous third-party case studies. In several tests, Kansas State University and the University of Cincinnati found that an EcoQuest unit dramatically reduced concentrations of airborne aerosol contaminants, neutralized 90 percent of viruses and bacteria within an hour, and wiped-out infectious germs and viruses in a matter of hours.
A 2013 study found that ActivePure virtually eliminated bacteria and fungus populations on various surfaces in three hotel rooms. After 30 days of exposure to both ActivePure and numerous hotel guests, no fungus was detected, and colony-forming bacteria counts were down to the single digits, even on surfaces with initial counts in the hundreds or thousands.
More at NASA.GOV article: Light-Induced Oxidation Cleans Air, Surfaces, Clothes
Other ActivePure Products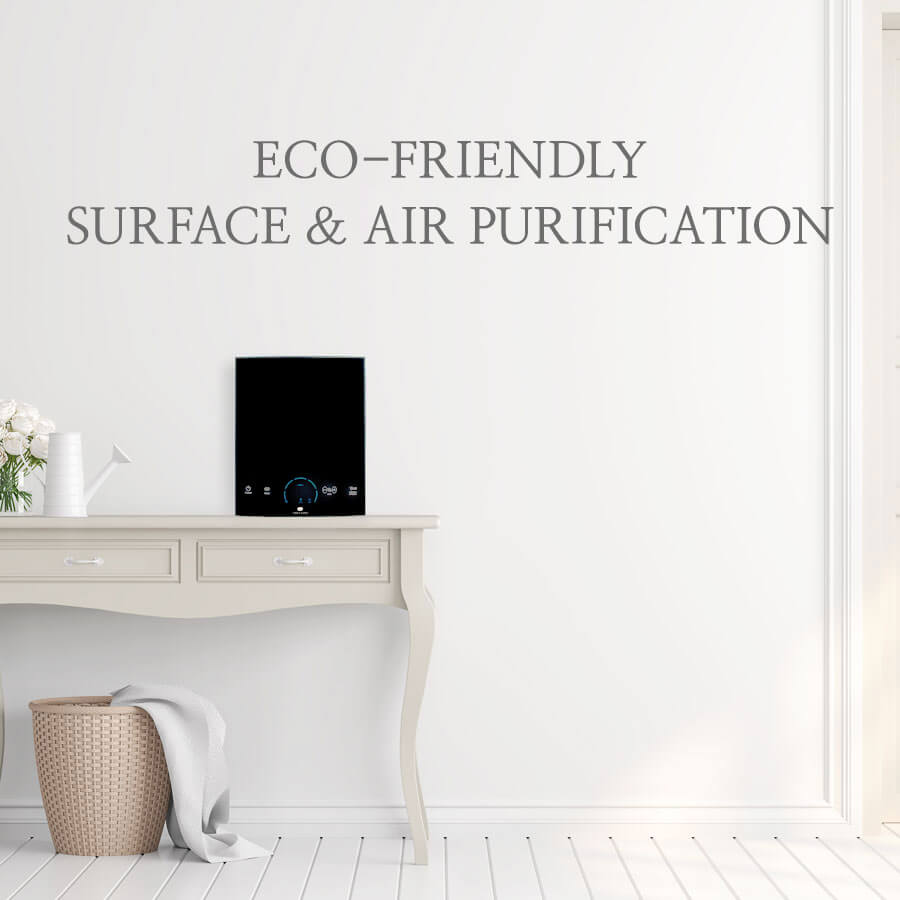 The powerful and portable Aerus Pure & Clean provides ozone-free surface and air purification with the use of our proprietary ActivePure® Technology to eliminate surface and airborne contaminants, as well as VOCs, allergens, smoke and odors in the environment around you.
The Aerus Pure & Clean has been scientifically proven to reduce airborne SARS-CoV-2 novel coronavirus in the air.
ActivePure Technology was tested on live SARS-CoV-2 virus, not proxy or surrogate strains like many competing technologies use
Proven kill rate of over 99.9% of airborne SARS-COV-2 within 3 minutes
Tests completed in partnership with a Biosafety Level 4 and Biosafety Level 3 combination lab team, following strict FDA protocols
More at: activepure.com/covid/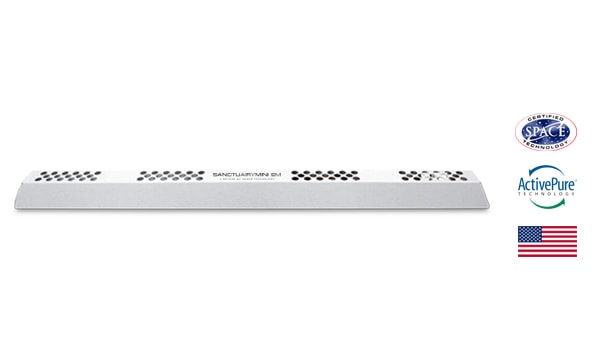 ActivePure® Certified Space Technology that mounts externally onto existing mini-split heating and air conditioning units to reduce air pollution, surface contaminants, odors and dust, resulting in a cleaner, healthier and more efficient indoor environment. The perfect solution for homeowners and businesses who want to reduce and eliminate harmful pathogens.
Laundry Pro 2.0 combines the power of ActivePure Technology with the cleaning action of water with hydrogen & oxygen based oxidizers to lift dirt and grime away from the fibers of fabric and prevent the growth of odor-causing bacteria. Laundry Pro 2.0 is an amazingly effective cold water laundry system designed for residential use.
No need for detergent - ActivePure® Technology works into clothing to lift away dirt and odors - Makes clothes softer - Build-up on towels, linens, and your clothes can weigh them down; over time, Laundry Pro 2.0 lifts old detergents out of fibers, restoring their natural softness
No maintenance - Laundry Pro 2.0 requires no cleaning or maintenance to operate at peak performance
Better for sensitive skin - Laundry Pro 2.0 also helps eliminate the itching and redness caused by allergies due to detergents embedded in clothing
Whiter whites, brighter colors - Laundry Pro 2.0 keeps clothes looking their best with the cleansing power of water with hydrogen & oxygen-based oxidizers
Earth-friendly - Cold water only and no detergent bottles to throw away make Laundry Pro 2.0 a better choice for cleaning clothes while protecting the planet