Iowa Inflation Reduction Act Resource
The Inflation Reduction Act of 2022 includes incentives that reward homeowners for installing high-efficiency HVAC equipment
WHAT IS THE INFLATION REDUCTION ACT OF 2022?
The U.S. Government has passed the Inflation Reduction Act of 2022, a piece of legislation covering a broad spectrum of initiatives, including health care costs, clean energy, and the federal deficit among others. Of particular interest to homeowners, home builders and HVAC contractors, this act includes a number of incentives for the installation of high-efficiency home heating and cooling products.
THE REALITY ABOUT THE REBATES
While the $4.3 billion rebate budget certainly catches your eye, it's best to be patient and attentive to details for now. Here's why:
$4.3 billion in state-administered rebates on ENERGY STAR® certified equipment
Extension and expansion of 25C, 25D, and 45L tax credits for CEE Highest Efficiency and ENERGY STAR® certified equipment
Funds will be allocated to state energy offices with a fair amount of discretion on how they will be used.
Depending upon the state, rebate programs may take some time to get implemented.
Funding allocations will vary from state-to-state.
The rebate program will not be available to all households. Households earning less than 80% of the median income can qualify for the full benefit. Those earning between 80 – 150% of the average median may be eligible for a partial (50%) benefit.
Rebates will be subject to availability – the funds are capped, so they may run out before the ten-year period is over.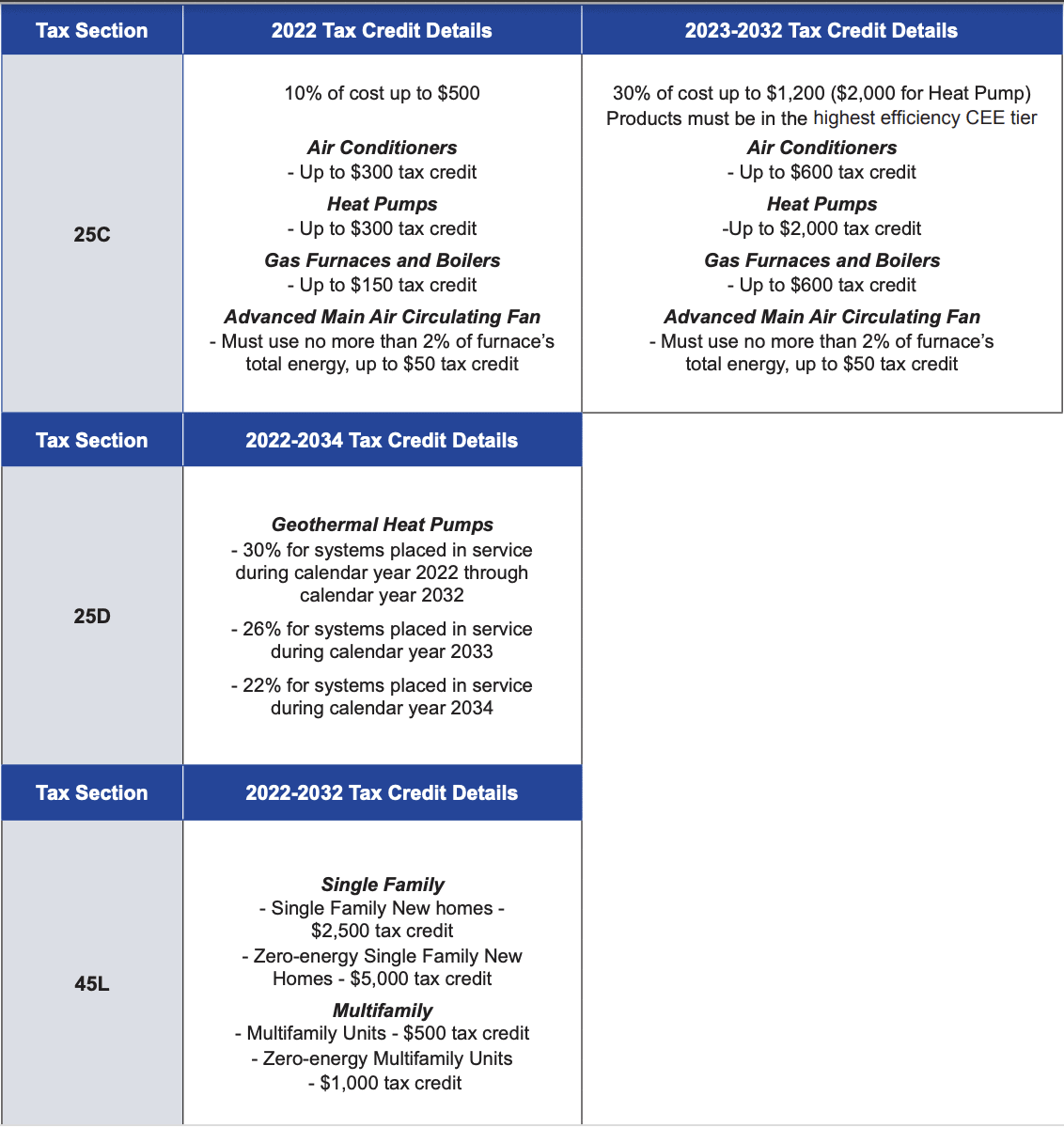 CURRENT 2022 PRODUCT ELIGIBLE FOR 25C, 25D AND 45L TAX CREDITS
Carrier offers a comprehensive family of high-efficiency products that can help homeowners enjoy exceptional comfort, savings on their energy bills, and even receive some money back on their investment through tax credits and rebates. Here's a look at products that meet the current efficiency requirements: Equipment 2022